Our outdoor Shakespeare festival has been a summer tradition in Greater Hartford since 1991. From our beginnings in Hartford's Bushnell Park to our present home on the University of Saint Joseph campus in West Hartford, we have always delivered high quality, accessible Shakespeare for audiences of all ages in a beautiful natural setting.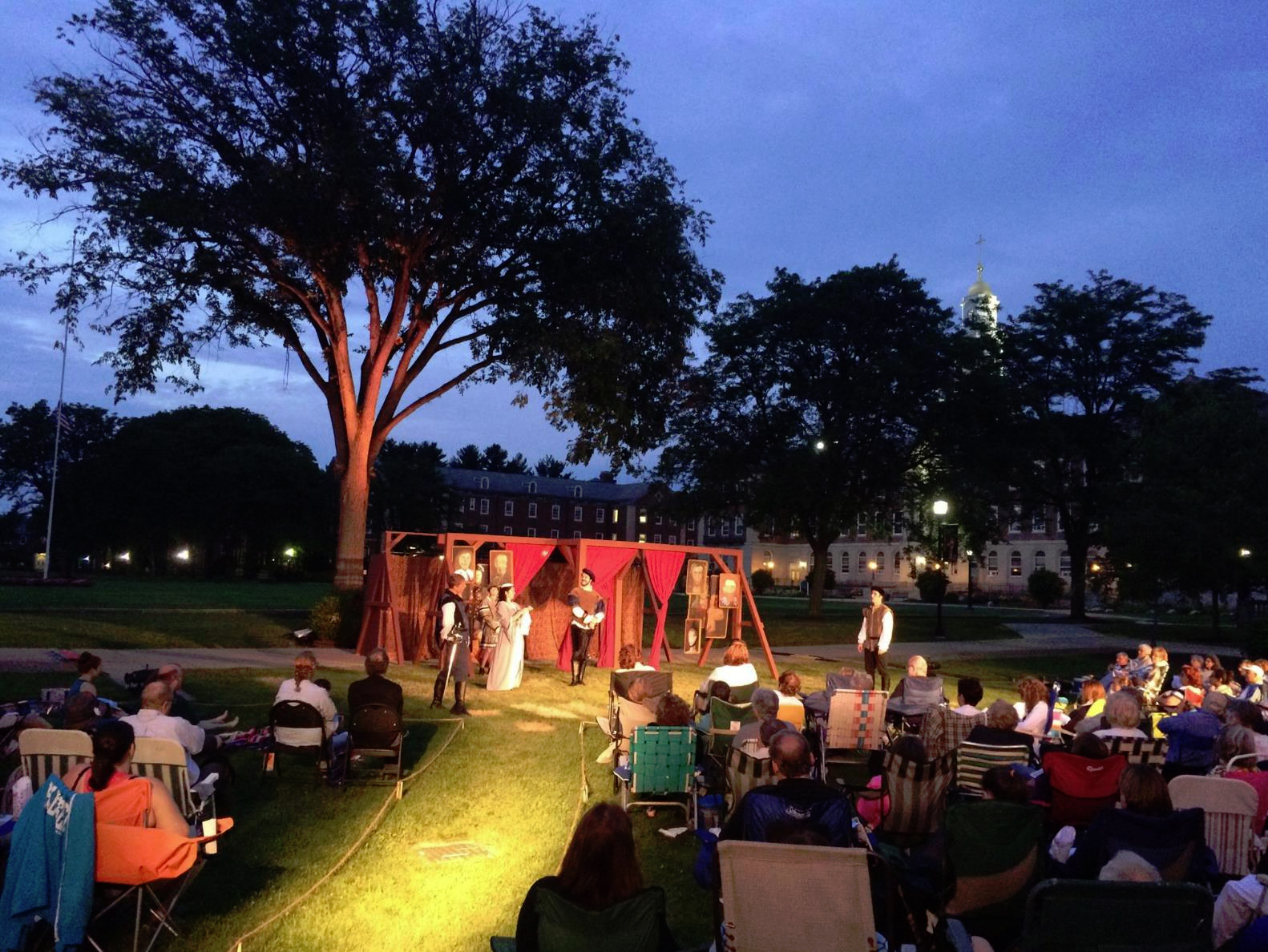 2018 Summer Shakespeare Festival
This summer, Capital Classics is staging Pericles, Prince of Tyre, Shakespeare's adventure tale as part of the Greater Hartford Shakespeare Festival. Join us for three weekends (July 12-29, 2018), outdoors on the grounds of the University of Saint Joseph in West Hartford.
Throughout his epic journey, Pericles matches wits with a murderous king and evil tyrants. He's pursued by cunning assassins, battles a shipwrecking storm, and fights knights, bloodthirsty pirates, and even a clever fishermen all for the hand of a beautiful princess. It's an epic journey that spans time, continents and nations.
July 12 - 29, 2018
Thursday - Saturday at 7:30 p.m.
Sundays at 5:30 p.m.
The Show Must Go On
Our performances are held outdoors on the grounds of the University of Saint Joseph in West Hartford. Bring a blanket, a lawn chair, a picnic and a friend. The beautiful and bucolic natural setting lends itself in memorable ways to all of our productions. But should Mother Nature rile up a tempest, we have the luxury of performing in the adjacent Hoffman Auditorium, an absolute gem of a venue and perfect for Shakespeare. So, come rain or come shine, we will be on stage and performing.